Idea Generation and Features
Idea behind this app project was to design a chat app concept to help people make friends through a variety of personality quizzes. Here, user may take and view results of different personality tests, and chat with people with similar personality types.
The app is divided into 3 branches: Quiz, Discover, Chat. I designed the Quiz branch. The Quiz branch should allow the following:
Answer quiz questions associated with a personality test
Viewing your test results
Comparing your results with your friends
Currently, the app supports 4 personality tests:
Myers-Briggs
The Big Five
DISC
Jungian Archetypes
I chose to design The Big Five Personality test.
Information Architecture
The next thing I did was to divide the information architecture into feature based flows, such as viewing network, and test taking. I made the Quiz dashboard the center point.
Wireframing
This is the creative part of the design process. Here's some rough sketching of ideas I came up with. Please try to overlook my terrible craftsmanship, haha. I used the material design guidelines for the app.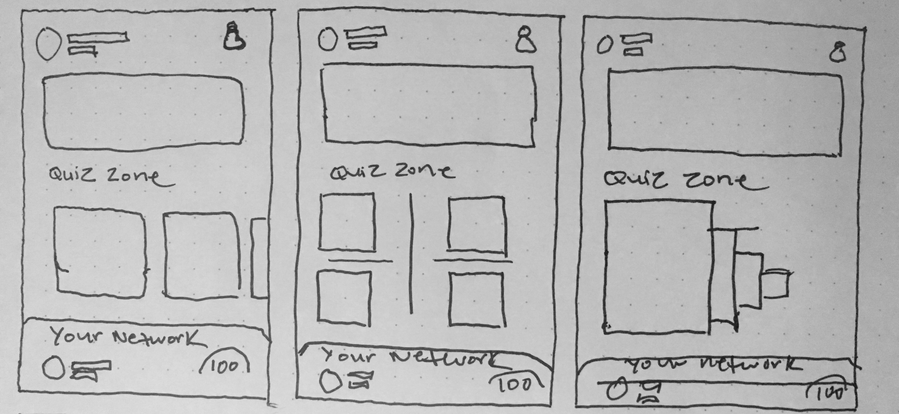 Design Systems (Color palettes, Typography, Structure)